Wool is carpet's most luxurious material; it gives you a sophisticated, high-end look that you really can't get from a synthetic, and it feels so nice and soft. But there's more to wool than just beauty! Wool is a natural fiber that is both non-allergenic and sustainable—so you can relax and feel good about living beautifully on Karastan wool carpet. It's also a crush and static resistant material that is durable and easy to clean, ensuring lasting luxury.

Karastan has released several new styles and colorations that put an updated twist on the classic wool styles you know and love—including new tufted wool products that bring the sophistication and quality of wool to a lower price point, as well as wool blends that combine all the attributes of soft, durable and environmentally friendly wool with the wonderful texture and stain-resistance of blended fibers. As we walk through each of these new styles, hear from Brittany Stanley, the designer behind some of Karastan's most beautiful products.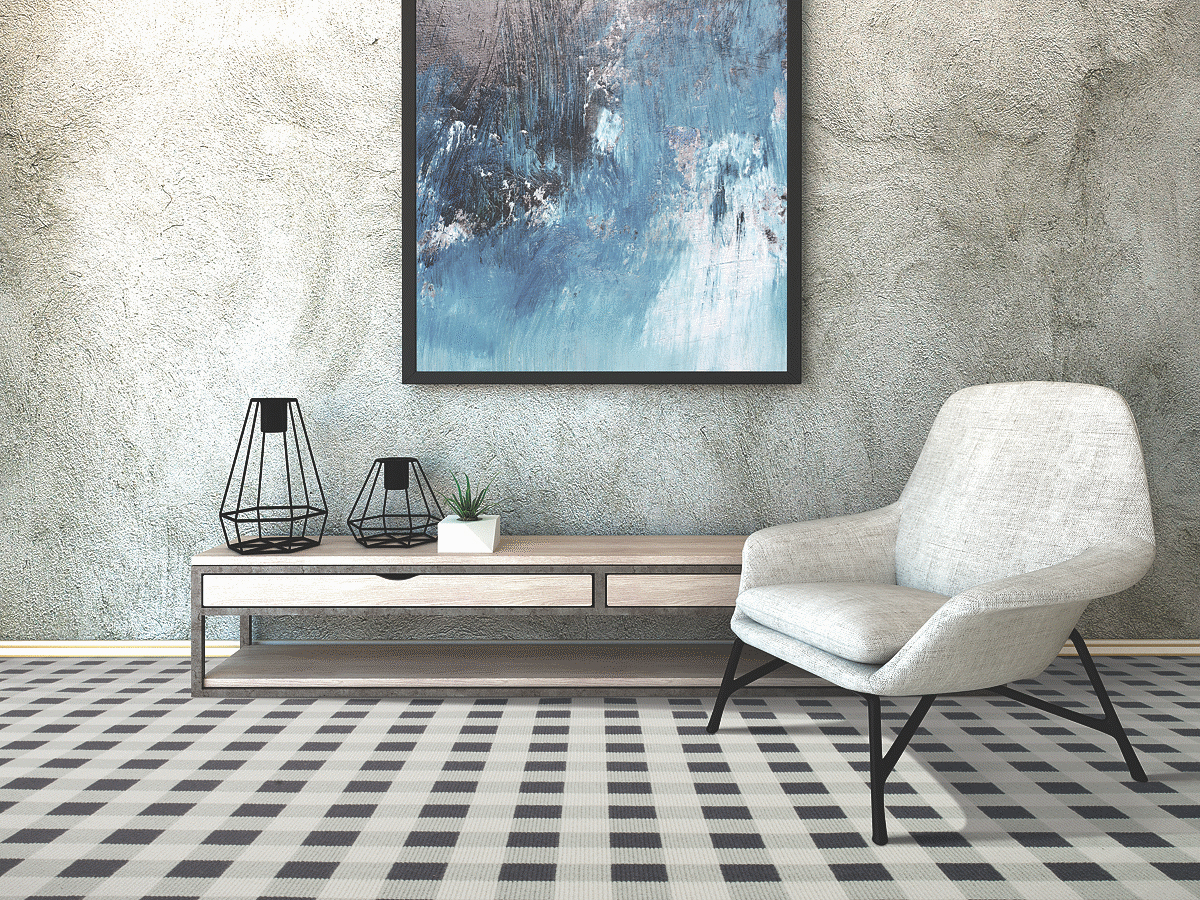 French Encore
This delightful large-scale plaid is available in both subtle and contrasting colorways. The pattern loop woven in 100% New Zealand wool offers incredible softness and durability for fashionable and comfortable living areas that retain their beauty.


"This is a continuation of an older pattern that we carried for many years. When we stopped carrying it, we got a lot of requests to bring it back. People loved the traditional large check pattern. We recolored it for a traditional pattern with a modern twist on the color line, with neutrals like greys, navy and taupe." - Brittany Stanley, Karastan designer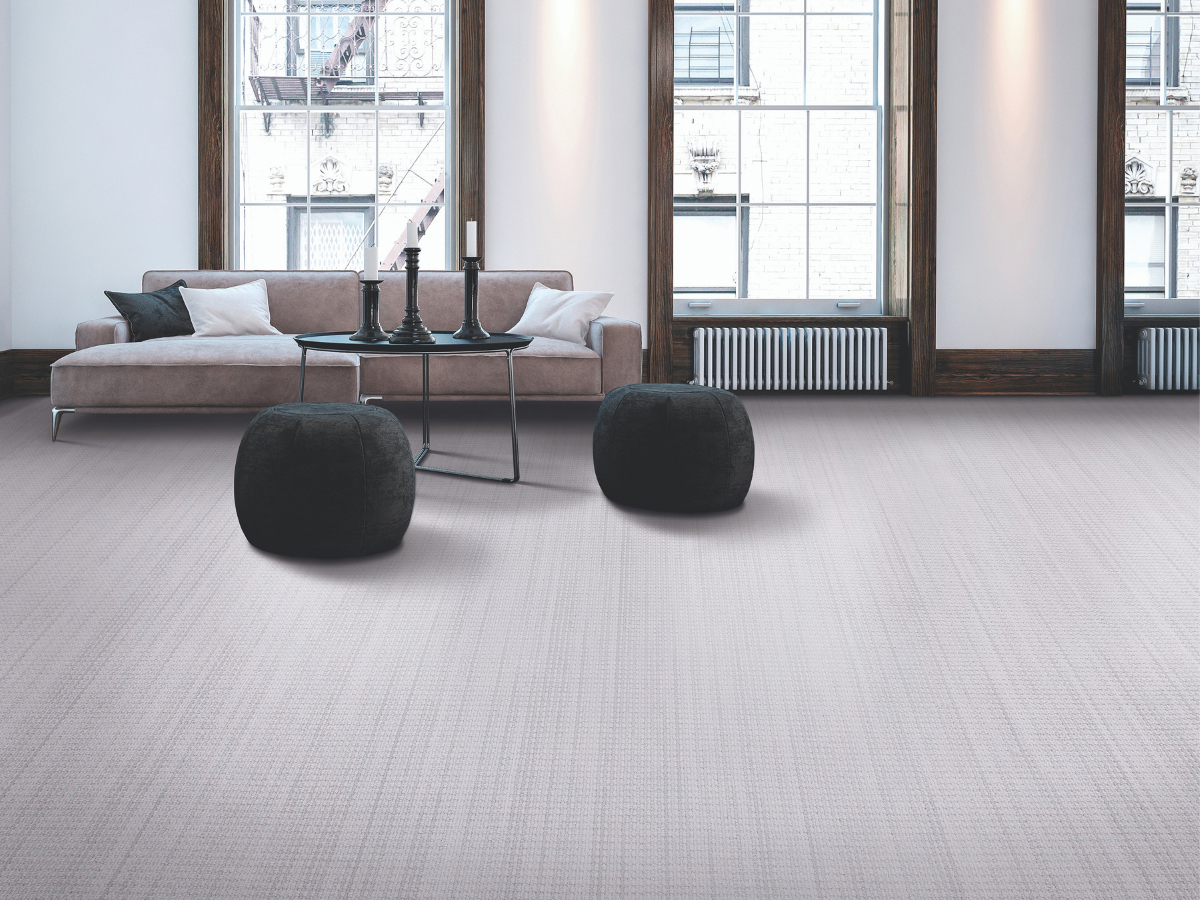 Riveria Stria
Designed as a companion product to Patola, a classic Karastan product with a flame stitch, Riveria Stria is a linear product that uses the same yarn products that Patola uses. But where Patola has a chevron stitch pattern, Riveria Stria is a linear pattern that has a bit of ribbing. Inspired by ikat designs and current fashion trends, its Karaloc woven pattern exudes innovative modern style.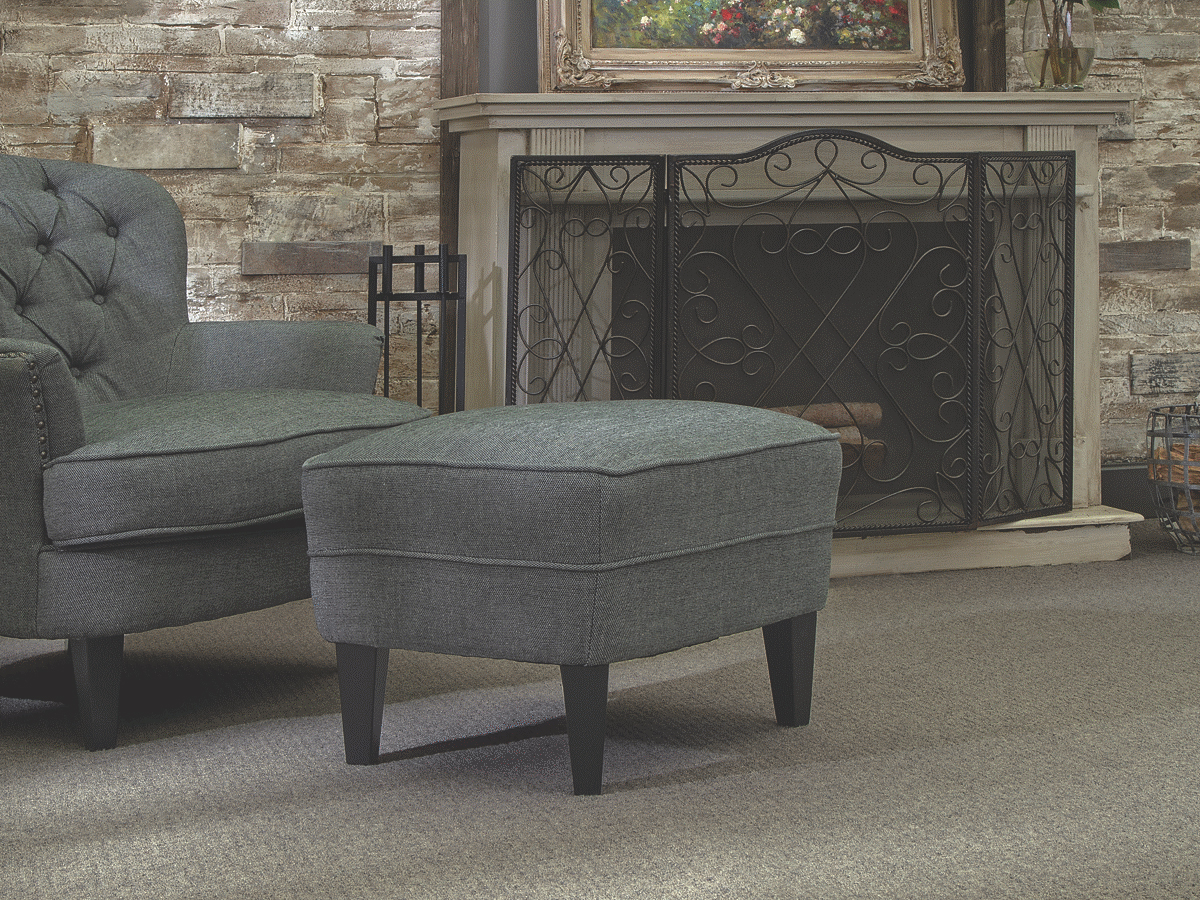 Hatherleigh
With its high-low loops made of 100% New Zealand wool, this tufted wool style conjures images of the heathered European countryside. It offers both two-tone and solid colorways in fresh hues to coordinate with current design trends. A traditional loop pattern with beautiful coloration, Hatherleigh comes in heathered colors and solids, as well as styles that offer a mix of both.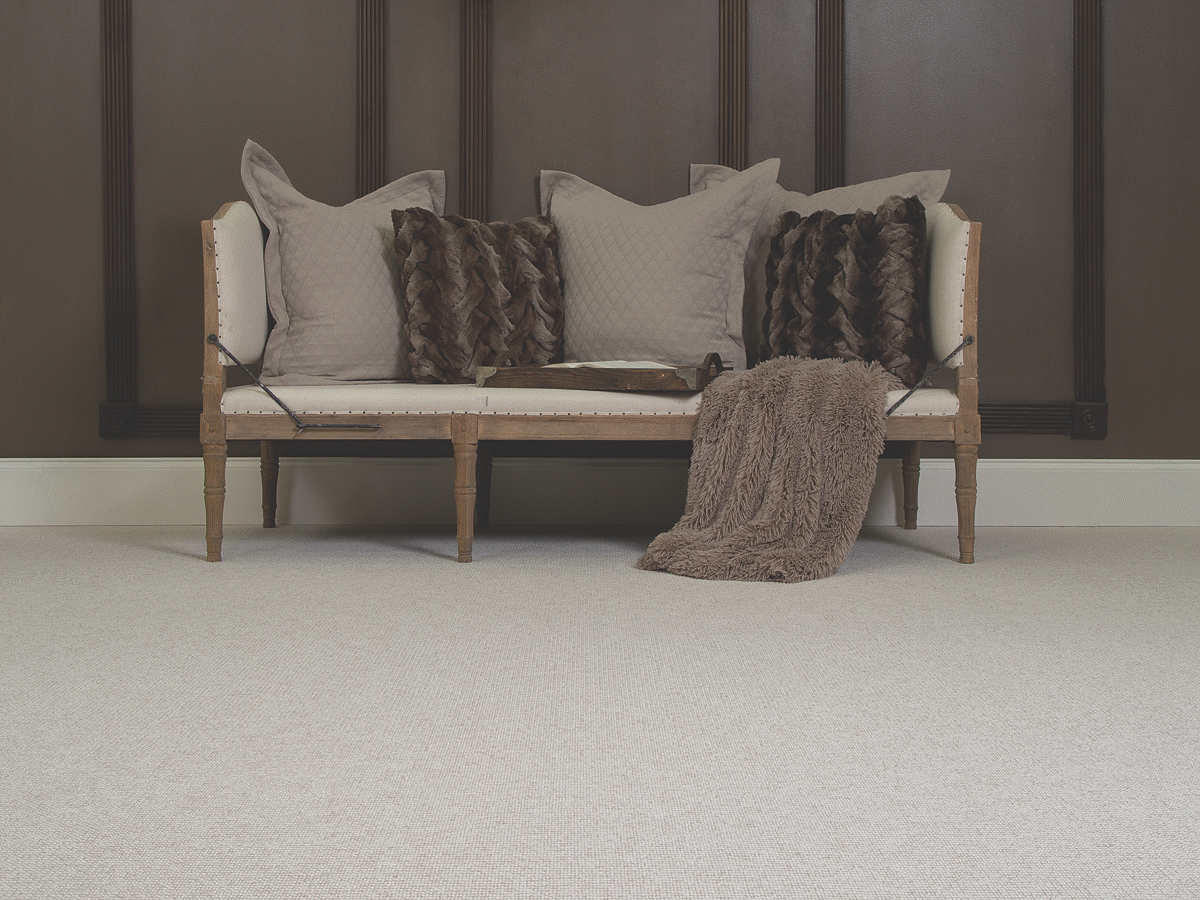 Kingston Hill
This tufted wool carpet has a two-tone, fine-point style for a tailored, sophisticated look that isn't offered in any of Karastan's other woven wools. Large, textured loops in heavy contrasting yarns give this tufted wool style its distinct scalloped stripes. This 100% New Zealand wool beauty brings texture and linear energy into any space of the home.


Braided Charm
Alternating rows of bulky and fine yarn in high and low loops create a ribbed effect that mimics corduroy. Up close, this tufted wool looks as if the yarn is braided. The variety of grayed neutral hues in 100% New Zealand wool is on trend with today's style preferences and a unique product according to Stanley.


"This style is a completely unique product in the Karastan line—we don't have anything else like it. This carpet has a chunkier loop with a more linear pattern. With its neutral color line, this is definitely a trendy carpet."
With new colorations, tufted wool products, and wool/SmartStrand blends, these new wool styles provide an updated twist to classic patterns and colors which Stanley says was exactly the goal.
"Karastan has always been a trendsetter, and we are always looking for new ways to do things. We are always thinking about what we can do to push the envelope a little bit while still providing those classic patterns and colors that our consumers want."